Established in 2015 as a part of the famous Camden 3rd Thursday Art Crawl, CPR Music Invincible has become a fixture of the arts and live music scene in the South Jersey/ Philadelphia area.
Thousands of people across New Jersey, New York, Pennsylvania and Delaware have now experienced the wondrously eclectic fusion of popular recorded music, with everything from 'Frank Sinatra to Bruno Mars' that CPR delivers.
Recent CPR clients include; The Pennsylvania Convention Center, Deleware River Waterfront Corporation, National Council of Jewish Women NY, Atria West 86, The Battleship NJ, The Adventure Aquarium, The Perkins Arts Center, Rutgers University, The United Methodist Women, the PRC Rotary Club and many more.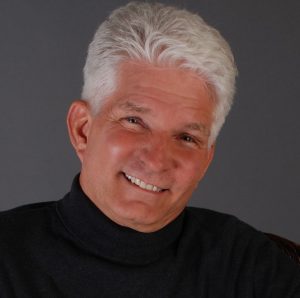 Christopher Andrew Maier –
Pianist Christopher Andrew Maier is native of Howard County Maryland. At 14 years of age, he entered St. Charles Seminary and was chosen to apprentice on the chapel's 1917 Casavant Frères pipe organ. His mentor Thomas Owen Parker coached him on the finer points of Gregorian Chant and four-part harmony structure. In this setting Christopher mastered Handel's Water Music and Bach's Toccata and Fugue in Dm.
Post-seminary, Christopher opted for a teaching career…. In three decades, armed with a BA in Education (U of MD '72), he introduced nearly 10,000 middle school students to the wonders of Art, Music and Ideas, and retired in 2004.
In a series of extracurricular pirouettes, Christopher developed his personal style on grand piano at The Philadelphia Four Seasons Hotel and The Philadelphia Locust Club, 1984-1991. He learned American furniture history by operating an antiques shop in Mullica Hill NJ, 1996-2003. Concurrently he produced a major series of pleine air pastels, studio paintings and drawings, all now in private and institutional collections.
Fluent in Spanish, he designed and built Casa Desiderata, his dream home and studio in Costa Rica, with a view overlooking the Pacific Ocean, 2004-2012. He taught art in a one-room mountain school for two years, and served five years as musical director for Dominical Little Theater, near Lagunas de Baru, Puntarenas CR.
Arriving in Camden in 2013, he researched and has launched a multimedia presentation entitled "Just For The Record", in which he channels Eldridge Reeves Johnson, the founder of Victor Talking Machine.
Christopher recently received The 2017 Martin Luther King Freedom Medal for nurturing the creative community in Camden New Jersey, which is overflowing with artists, musicians, actors, poets, singers and architects.
His ultimate joy? None other than CPR Music Invincible!
 
Vedra Chandler –
Vedra Chandler is a Camden native who raises her voice in song and in the name of social justice. Grateful to be back home and a part of "Camden Rising," Vedra works with local youth and community organizations on issues related to a stronger city invincible.
Vedra graduated from Harvard University with a degree in Government. After graduation she worked in the business world while dancing for Bon Jovi's Philadelphia Soul arena football team. In 2005 Vedra left C…orporate America to join the national touring company of the hit musical HAIRSPRAY! She performed in various musical theater projects all over the United States before joining the company of Cirque Du Soleil's big top touring show "Kooza" where she performed as the "Soul Singer."
10 years, 50 states and 20+ countries later, Vedra is excited to perform for hometown audiences. In January 2017 Vedra performed the lead role in The Ritz Theatre Copmany's production of "Memphis!" Vedra is a member of Alpha Kappa Alpha Sorority, Inc, The National Association of Negro Musicians, serves on the board of Perkins Center for the Arts, The Ritz Theatre Company and The Muse Collective.
See Vedra perform with CamdenPopRock at The Victor Lofts in Camden, NJ for a FREE 8pm concert on the 3rd Thursday of every month!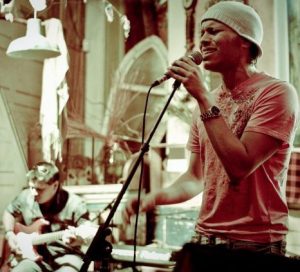 Craig Storrod –
Craig was born and raised in Birmingham, UK. At age 18 he was awarded a full scholarship to attend the Birmingham School of Acting, from which he graduated with a BA(Hons) degree in Performance Art.
Subsequently he filmed several television shows for the BBC, ITV & Sky which have been broadcast to millions of homes internationally.
Craig has appeared on stage in cities such as London, Philadelphia, Munich, Linz, Rotterdam, Frankfurt and Birmingham in theatrical productions including "Romeo & Juliet", "Hair", "Cinderella", "20th Century Boy" and countless more.
He has written and produced for Urban web series "The SketchBank" which boasts 100,000's of views on YouTube and has also written and performed music featured on the soundtracks of several Motion Pictures.
Craig took a 3 year sabbatical from performing during which time he managed the London branch of a £750,000 National project for UK Children's Charity; Barnardos, he also co-wrote and delivered educational curriculum for anti-violence charity Growing Against Violence which has been rolled out to over 115,000 students in over 400 schools across almost 20 UK Local Authorities.